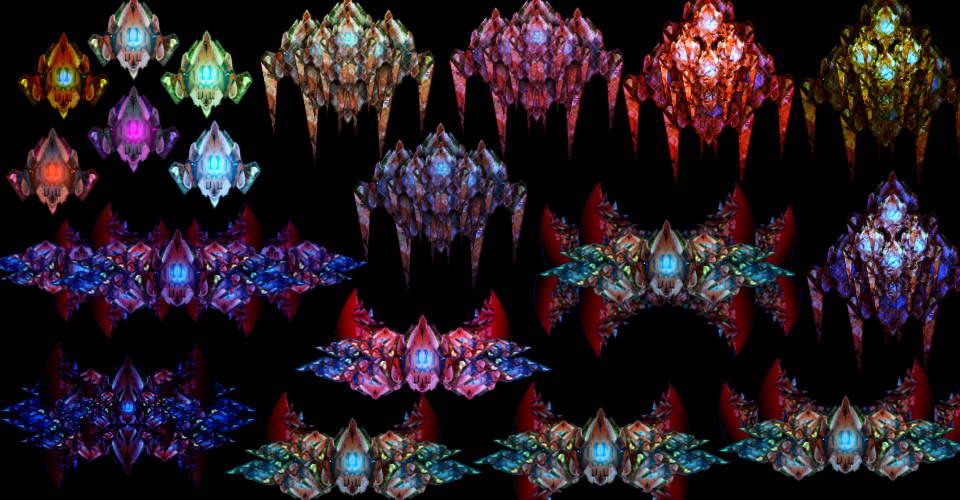 Mutant Spaceship [150+ Items]
A downloadable Mutant SpaceShip
Get this Mutant SpaceShip and 66 more for $12.50 USD
View bundle
Hey All & Dear Everyone!
As I mentioned earlier...
I'm seriously workin' on a game project.
I made some new spaceships for this game.
Time to share it with y'all! :)

There are 6 folders ( 6 different categories ) and...
The usual things:
- all the images are separated as different files
- you get the PSD sheets
- a lot of colors and permutations of the same ship

The background story:
I get the "Fear Ship" and started to make a lot of new permutations of it.
That's why you can get the brand new "Mutant Spaceship" collection.
To be honest - i guess - some ships are really cool :)

The theme of my game is a secret yet. I will reveal some new info about it soon.

Keep up the good work devs! I hope you like this new free package! :)

150+ different items in the folders, check it!
Download
Get this Mutant SpaceShip and 66 more for $12.50 USD
View bundle
Click download now to get access to the following files:
MutantSpaceShip.zip
16 MB