BulletProof Project - Modular Tower Defense Game
A downloadable BulletProof Towers
Get this BulletProof Towers and 66 more for $12.50 USD
View bundle
I'm workin' on a 2D Top-Down game called BulletProof. Here comes the towers & their cannons!

This is a very good solution for any tower - defense - like game!

10 towers
AND...
10 cannons!

You can combine them as you want! I do the same. Check the video! :)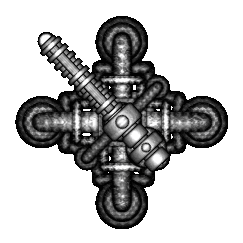 This is a demonstration video, colors are programatically blended!
This package contains only grayscale items, so you can blend them as you want! :)

And... Let's check the pictures!
All towers are perfectly centered. All images are Transparent Quality PNG!

258 KB, 16 Images
And... that 5 Ground X&Y Repeat Texture is a Gift for you!

Download
Get this BulletProof Towers and 66 more for $12.50 USD
View bundle
Click download now to get access to the following files:
BulletProof Project.zip
1 MB