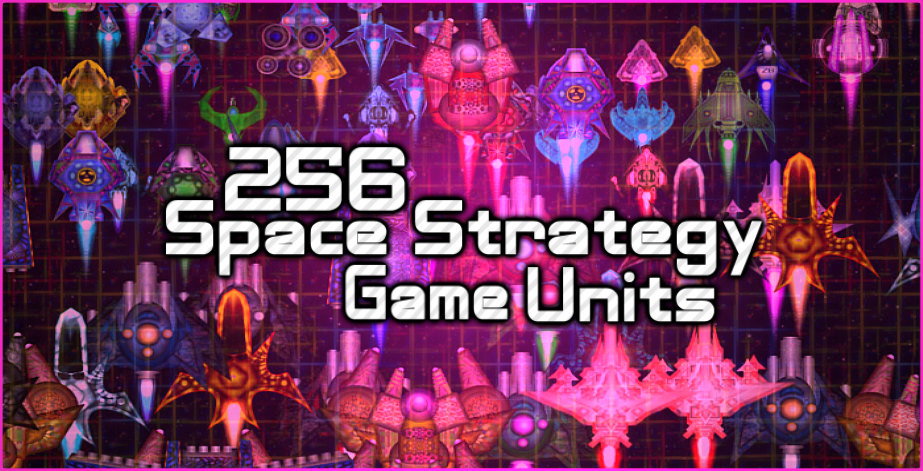 256 SpaceShips (+25 Bonus Sheets +Video)
A downloadable 256 Spaceships in 1
Get this 256 Spaceships in 1 and 51 more for $15.00 USD
View bundle
Here comes the "younger brother" of the
Powerful Great Space Strategy Game Asset.
Let's take a look at these pictures, or watch the video!

Click here if you want a FREE SAMPLE of SpaceShips!

This package contains 256+ each separated, and cropped transparent PNG pictures with various graphic styles. All the sprites are in top-down view, which is one of the best way for any strategy-like game. For example: you can use this asset in your space, air, ground or tower defense game. Unlimited possibility to use this asset.

There are more types of sprites. For example: stand alone versions, different permutations, and upgrade progressions. The air units are mostly science-fiction based, but you can find there existing ones too.
Every file has a unique name which mostly describes the current unit. And there is also the size information in the file name, separated with underscores.
I was really trying to make this pack very user-friendly, and game-ready.
The most frequently used size is around 100 and 200 pixels.
Thank you for reading the description!
I also give you some BONUS sheets. It is included in this package.
Finally, you get 256+ Unique Game Units, and some more very useful, various spritesheets.
Enjoy!

GameSupplyGuy
Download
Get this 256 Spaceships in 1 and 51 more for $15.00 USD
View bundle
Click download now to get access to the following files: